Exploritat is an executive coaching and talent development organization. We partner with both corporate leaders and entrepreneurs to expand their leadership skills and enhance their strategies for success.
Exploritat engages clients across the globe in different industry sectors including High Tech, Financial Services, Entertainment, Non-Profit, Retail and Advertising and Media. Our services focus on three major areas:

Leadership:
Expanding professional effectiveness including conflict management, delegation, communication, planning and team building.
Empowering leaders to become more strategic, engaging and self-confident.
Career Transition:
Supporting professionals looking to explore new career possibilities to take an affirmative leap into a career change.
Providing a structured platform with proven techniques for men and women looking to reenter the workforce.

Entrepreneurship:
Helping entrepreneurs in rapidly growing businesses to anchor strategies for resource optimization and team structure.
Supporting new founders to magnify ideas for growth and set clear actions for execution.
---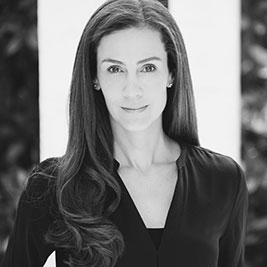 Leticia Hartmann
Founder & CEO

Leticia is the founder of Exploritat and a Managing Director at CRA Inc. She is uniquely equipped to partner with executives and entrepreneurs to explore innovative strategies to maximize potential. With an extensive international and corporate background, Leticia's approach as an Executive Coach is to set clear expectations, cultivate higher levels of self-awareness and design strategies for growth so that clients are equipped to define their own pathway to success. Leticia adapts her strategies and customizes each coaching experience to help push the boundaries for executives from all over the world.
Over the past 20 years, Leticia has held management positions at an array of global companies ranging from Fortune 100 to tech start-ups.  Her experience on managing global and diverse teams, allowed Leticia to develop a broad perspective into the business world and an in-depth understanding of talent development in multicultural environments. Leticia uses these unique synergies to fuel her passion for leadership coaching and to inspire individuals to seek out the next layer of their performance.
Leticia is a Professional Certified Coach (PCC) by the International Coach Federation Coach Federation and holds a Professional Coach Certification from the University of Miami. She completed an Executive Program in Leadership at Stanford Graduate School of Business and holds a Graduate Diploma in International Business Management and International Marketing from Florida International University.
"My greatest sense of fulfillment comes from helping others achieve their full potential". – Leticia Hartmann